Scholarships & Tuition Fees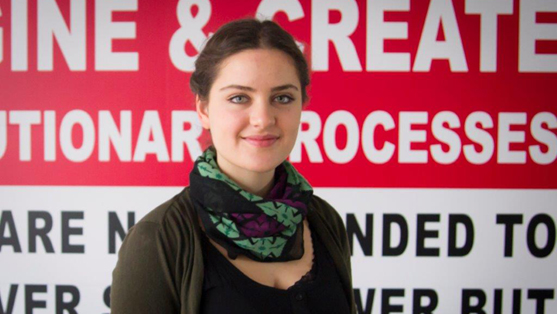 "I am very happy to be one of the first Diversity Scholarship Recipients. Without this full scholarship I would never have been able to afford my CCM study program at ZU. The trust connected with this encourages me not only for my studies, but also to help shape the university."
Kübra Karatas | Diversity Scholarship Recipient, BA CCM, Program Start 2013
Tuition fees cover approximately one third of the total budget of Zeppelin University and thus are an essential pillar in the financing mix. The students take on responsibility for their own educational biography and - as a purely privately financed university - ZU is maximally independent.
To promote young talent we offer sponsors who value education a range of scholarship models which support students as an effective relief in financing their studies.

Endowed Study Places
Due to the commitment of responsible private sponsors, companies, and foundations, individual study places are sustainably established in all four study programs of Zeppelin University: For entrepreneurial, political, and cultural talents and people who think out of the box need a place - especially a place to study.

The fees for a bachelor study place at Zeppelin University range from 3,700 to 4,450 Euro per semester - depending on the program. The total fee for the eight-semester bachelor program thus amounts to 29,600 or 35,600 Euro, respectively. For the four- semester master program the tuition fees range from 3,950 to 4,950 Euro per semester - depending on the program. The total fee thus amounts to 15,800 or 19,800 Euro, respectively. In addition to a comprehensive offer of academic teaching, ZU invests in the most up-to-date infrastructure, as well as outstanding support and services for the students. Financing a study place is much more than a "classical" scholarship system for tuition fees, as it also contributes to the basic financing of Zeppelin University. A sponsor can finance several study places. The duration of this commitment is possible from one year onwards.
Current providers of scholarships: Hymer AG, Merck Finck Stiftung, elobau GmbH

Germany Scholarships
With 300 Euro per month, the Germany Scholarship supports both students and enrolling students whose careers so far promise an outstanding performance in their studies, as well as in their professional lives. One half is paid by the Federation, the other half by private sponsors. The concept of performance underlying this scholarship is deliberately seen broadly: Good grades and course achievements are taken into consideration, as are the willingness to take on responsibility or the successful mastering of obstacles in the student´s own life and education. A sponsor can be an organization as well as a private citizen who would like to become committed for a monthly payment of 150 Euro (contribution receipt will be issued).

Current Scholarship Donors:
Daniel Renn Stiftung | Brigitte Drewing | Fischer Controlling Corporate Finance | IB Segelbacher GmbH IBB Internationales Bankhaus Bodensee AG | Klinik Buchinger Wilhelmi GmbH | LAYER Grosshandel GmbH & Co. KG | Ott-Goebel-Jugend-Stiftung | Ravensburger AG | Stiftung der Volksbank Friedrichshafen eG | Zeppelin UniversitätsGesellschaft e.V.

Individual Academic Support Schemes
In addition to endowed study places and Germany Scholarships, individual scholarship programs can also be developed together with the sponsor. Examples:
Contact

Head of Strategic Partnerships

| | |
| --- | --- |
| Phone: | +49 7541 6009-1141 |
| Fax: | +49 7541 6009-1199 |
| Room: | FAB 3 | 1.71 |