Dr. Manfred Bischoff Institute of Innovation Management of Airbus Group
Profile
Welcome to the Dr. Manfred Bischoff Institute for Innovation Management of Airbus Group! Chaired by Professor Dr Ellen Enkel, the institute has been the center of the research cluster on "Innovation and Technology Management" since spring 2008.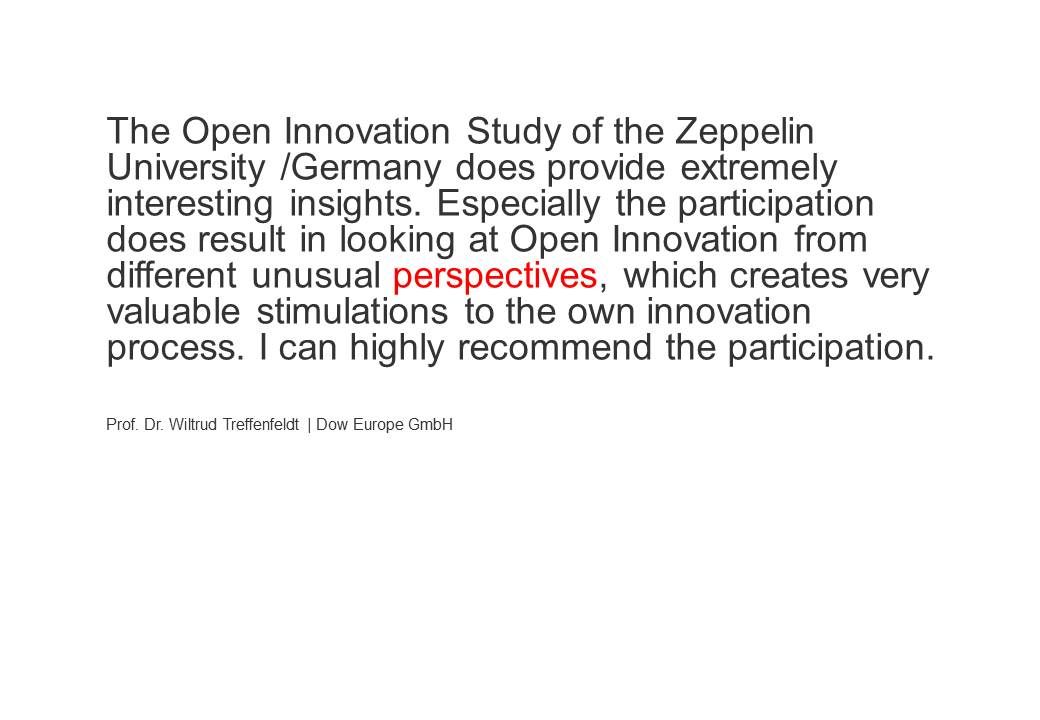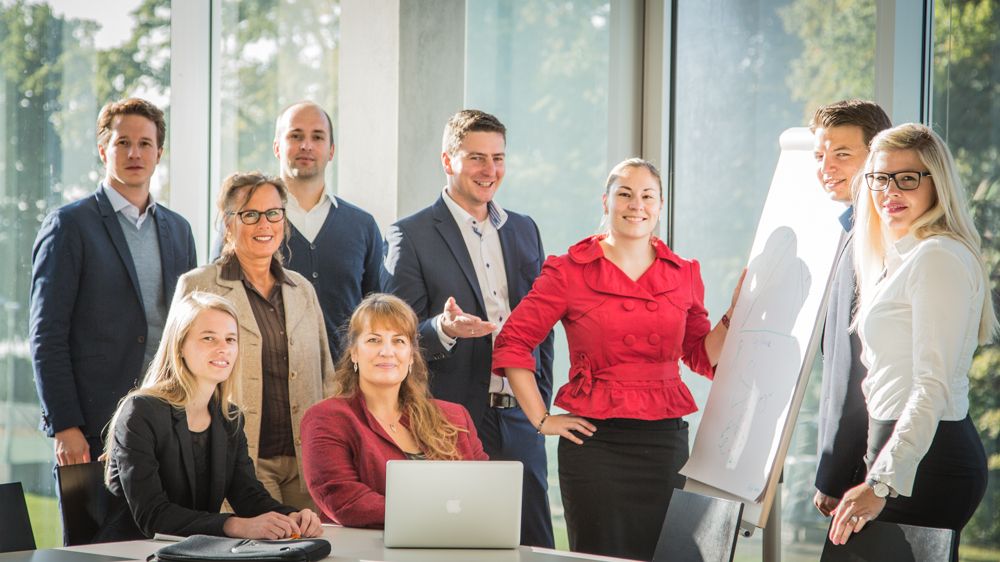 Given the key position of innovation for progress and competitiveness, we have set ourselves the task of exploring the drivers, actors, and processes for successful product, service, or business model innovation. The focus of our research is the implementation of new technologies such as Artificial Intelligence in medicine and the automotive industry as well as the digital transformation of companies through corporate entrepreneurship. There is still a great need for knowledge and research in theory and practice.

Digitalization or the digital transformation describes the fundamental change from processes, products, services to the transformation of complete business models using modern information and communication technologies with the aim to create value effectively and efficiently (Becker, Ulrich, Holzmann, Staffel, & Zimmermann, 2013).

Digital transformation is more than just a transformation of existing business processes, but includes a new way of business model development and a renewal of core competencies through digital technologies to gain a competitive edge (Brynjolfsson and Hitt, 2000). Not only does the corporate strategy and structure have to change in response to new digital innovations, but so must the innovation culture and framework conditions for entrepreneurs.

In order to grasp and help shaping the consequences of digital transformation for theory and practice, we have been working on the following research projects since 2010:
Corporate incubators and accelerators: startup support in incubators; Investigation of the degree of networking of incubators in Germany and the Silicon Valley; Collaboration models for the effective transfer of knowledge
Corporate Venture Capital: Strategic use of venture capital to invest in innovative startups
Corporate Venturing Portfolio: Network effects through cooperation with startups
Data driven business models: Design patterns and comparison of data driven business models
Platform-based business models: innovations in platform-based business models; dynamic skills in the development of platforms in Industry 4.0; Industrial convergence and new ecosystems; Strategies and management of cross-industry platforms and platforms with startups
Ecosystems: Skills, Roles and Control in Ecosystems and Platform-Based Business Models
Incorporation of top management into disruptive business model development: from the manufacturing to the service-based business model
Integration of artificial intelligence (Artificial Intelligence) in automotive and medical applications
Strategic use of corporate entrepreneurs for digital transformation; Framework conditions and innovation culture
Our transfer projects with practice

In-service Master Program in Digital Business Model Innovation (eMA digital Pioneering) with partners such as IBM, HPE, Bosch, Daimler, Deutsche Telekom etc. since 2011
Business Model Circle platform with partners such as Sodexo, SAP, Otto, Rolls Royce Power Systems, Henkel, Deutsche Bahn, etc. since 2013
Impact of our research

In the area of collaborative innovation/open innovation, Prof. Ellen Enkel is one of the world's leading researchers with three articles that are cited more than 1000 times internationally
Our article on Artificial Intelligence was made available to a large management audience as a summary in the blog post of the Harvard Business Review
With a deer index (author impact on the research field) of 24 and a 10-year index 39 (citations of the articles in the last 10 years) Prof. Enkel is one of the most cited researchers in innovation management
With more than 6,200 citations and more than 160 articles, the Chair of Innovation Management is one of the most productive and influential chairs in Germany
There are still many open questions that we address in our interdisciplinary research on innovation management and digitization. On the following pages, you will learn more about which topics we are examining and how we are doing. You will find out who "we" actually are, how we also teach alongside research and how we work together with practitioners.

We stand for the unity of research and teaching and promote the exchange between theory and practice, students, scientists and companies.

Professor

Enkel, Ellen Prof Dr phil
| | |
| --- | --- |
| Phone: | +49 7541 6009-1281 |
| Fax: | +49 7541 6009-1299 |
| Room: | Semi 0.12 |
Manager of the institute

Marx, Sabine
Assistant to the Chancellor

| | |
| --- | --- |
| Phone: | +49 7541 6009-2120 |
| Fax: | +49 7541 6009-1199 |
| Room: | Kolon 3.05 |
Research associate

Sagmeister, Veronika
| | |
| --- | --- |
| Phone: | +49 7541 6009-1282 |
| Fax: | +49 7541 6009-1599 |
| Room: | Semi 0.25 |
Former Institute Members:
Dr. Karoline Bader, Parkpocket GmbH
Dr. des Annika Dingler, ZF Friedrichshafen AG
Dr. Sebastian Heil,  Deloitte Consulting GmbH | The Deloitte Garage
Dr. des Monika Hengstler, KLS MARTIN GROUP
Dr. Annette Horváth, Bahlsen GmbH & Co KG

Dr. Florian Mezger, The Boston Consulting Group