Center for Consumer, Markets & Politics
Profile
"The official start of the Center for Consumer, Marketes & Politics is a milestone for consumer research in Baden-Württemberg, for now the interdisciplinary and linked research in the state is initiated for the first time", Wolfgang Reimer, head at the Ministerium für Ländlichen Raum und Verbraucherschutz in Baden-Württemberg, said on the occasion of the opening of the research center at Zeppelin University on Thursday (January 24) in Friedrichshafen (Lake Constance region). Private consumption were an essential pillar of domestic demand in Germany, yet the research from a consumer´s perspective - in contrast to the research from an entrepreneurial perspective - lived in the shadows in German-speaking countries. The approach of the state government were therefore to see consumer policy as economic policy from the perspective of demand, and so to give consumer research in Baden-Württemberg its own basis. "With research from the perspective of the consumer, it is possible to identify fields of action that immediately become part of consumer policy", Reimer continued.
Linking and Knowledge Transfer as Essential Tasks
The research center linked players of consumer research in the state, facilitated a more intensive knowledge transfer between science and politics, as well as an exchange between individual research areas, Reimer stressed. "Studies from economics and social sciences also include consumer aspects, but they can only be used appropriately if scientists are sensitized and know about each other. The research center will work as an interface", Reimer said. Professor Lucia Reisch, academic director of the research center, visiting professor at ZU, and an internationally renowned expert on consumer research, also stressed this aspect. "I am very happy that consumer sciences in Baden-Württemberg have been given a network and a research focus with this new center. This is an important signal, both for the researchers and for politics."

Interdisciplinary Research for an Interdisciplinary Political Area
Consumer politics were a cross-sectional task and thus required research that dealt not only with political, but also with economic, social, and psychological questions across various disciplines, Reimer explained.
Background Information
In the last years, the ministry of consumer affairs Baden-Württemberg had commissioned studies, among others, on consumer protection in case of financial services, in the areas of energy and nanotechnology, as well as the consumer survey "Süddeutscher Verbrauchermonitor". As the ministry of consumer affairs wanted to expand its activities in the research for consumers, but the scientific foundation had been missing in the past, and additionally it was hardly known who researched on which issues in consumer politics in Baden-Württemberg, the ministry of consumer affairs decided to finance the interdisciplinary Center for Consumer, Marketes & Politics. The research position has been financed by the ministry of consumer affairs since 2012, in a first step for a period of two and a half years. Additional research funds are to be raised.

Since starting its work in July 2012, the  center has identified players in consumer research in Baden-Württemberg, and has started the academic exchange. Additionally, a research advisory board has been installed. This advisory board, with international members, consults the research center regarding its contents, and supports the networking among the players.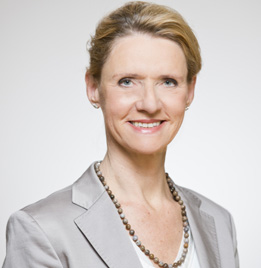 Director of Institute
Center Manager

Bietz, Sabine
Dipl oec soc
| | |
| --- | --- |
| Phone: | +49 7541 6009-1364 |
| Room: | FAB 3 | 1.76 |
Publications