Bachelor of Arts in Communication, Culture & Management | CCM
Scholarships & financing
To study at ZU is to invest in your future. The tuition fees you pay cover approximately one third of the actual cost of your studies at ZU. The remaining costs are borne by friends and sponsors of the university.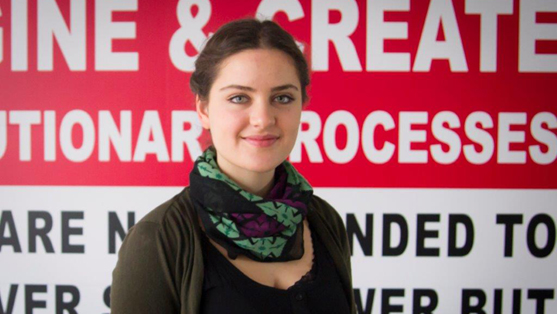 "I'm very happy to be one of the first Diversity Scholars. Without this full scholarship, I wouldn't have been able to afford to study CCM at ZU. The confidence shown in me has not just motivated me for my studies, it has also made me want to get involved in shaping the future of the university."

Kübra Karatas (BA CCM) | Diversity Scholar

The fees per semester of the four-year bachelor's program come to €4,350. This is the equivalent of €725 a month if paid per semester. Thus, the cost of an eight-semester program, if paid per semester, is €34,800.
The following services are included:
Registration
Exams
Use of the sports facilities
Membership of the student association "StudentLounge e.V."
Studying at Zeppelin University costs more than at state universities. This is because we are a privately funded university, meaning we are completely independent. We want all new entrants to be able to study with us regardless of their financial background. That's why we provide the following student finance options:

Financing options
Team of Applicant Advisory & Admissions

Dierolf Nadine, Gröner Alissa, Wallace Birgit
Team Applicant Advisory & Admissions

| | |
| --- | --- |
| Phone: | +49 7541 6009-2000 |
| Room: | ZF Campus |