Bachelor of Arts in Communication, Culture & Management | CCM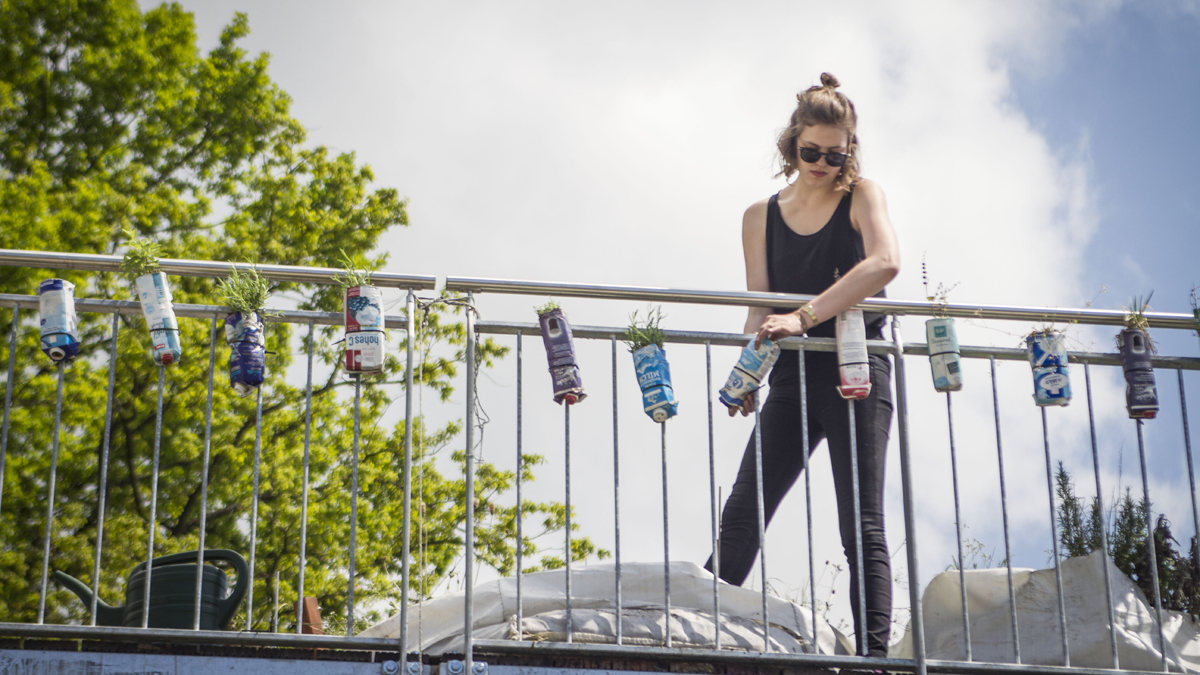 Selected projects by ZU students of CCM
How do you actually become a TV presenter, dramatic advisor, creative producer, brand strategist, journalist or festival manager? How do you set up and manage a theater collective or an alternative residential project?

What do program directors need to know about publishers, foundations, press officers and curators? What qualifications does a successful cultural manager, online editor or urban researcher need? What skills are needed to be a founder in the media industry, a PR consultant, a senior executive in a communications agency, a music producer or a digital web analyst? How do you balance roles as a campaign manager and a political activist?
The best people to answer these questions are our graduates – because they are working in exactly these fields today. They are the ones who, in times of extensive social and cultural upheaval, open up new fields of work in the communications and cultural sector– and revamp old ones.
Description of CCM study program
During the course of the four-year "Communication, Culture & Management | CCM" bachelor's degree program our graduates will learn how to independently ask the pertinent questions, to observe, to analyze, to interpret, and to realize their own projects.

As part of an interdisciplinary study course they will deal with current issues and topics in the cultural and communication sciences, carry out their own student research projects, and delve into challenging theoretical models. This project-oriented program will give students the chance to organize festivals, curate exhibitions, carry out cultural and communications consultancy projects, plan campaigns or work in an online editorial team.

Research focus & teaching portfolio
In today's world where media permeates all areas of our lives, both the cultural and creative industries and the communications and media sectors are witnessing rapid growth. With its broad teaching portfolio, the opportunity for students to customize their studies, and more time for creative development, the four-year CCM study program is our response to this.

Students can choose to focus on communications, and thus approach the program from a psychological perspective, or they can opt to advance their knowledge of cultural science or cultural production.

The program comprises modules on Strategic Communication, Media Practices, Audience Research, Philosophy, Cultural History, Art, Cultural Production, Creativity & Performance, Perspectives of Globalization, Law, Selected Methods and Psychological Aspects of Communication and Culture. These are supplemented by modules on Management, Sociology, Business and Political Economics, through to Law, Political Science and Public Administration.

Communications and cultural managers require the ability to moderate processes and interests, to think conceptionally and entrepreneurially, to work in diverse teams and to make strategic decisions. In an interdisciplinary, dialogical and project-oriented learning environment, we look at future developments, analyze current issues, combine research with practice, develop transformation strategies together, and investigate these alongside local and international partners in the industry and in academia. To do this we tap into our institutional fields of practice such as the arts program and a wide array of student initiatives and media projects.
Course facts and information
Qualification: Bachelor of Arts (B.A.)
Standard period of study: 8 semesters (= 4 years)
ECTS points: 240
Course language: German and English
Language skills: Good knowledge of English is necessary
Course begins: Spring (January) and fall semester (September)
Faculty: Faculty of Communication & Cultural Sciences
Fees per semester: 4,350 euro

Interested? Please note the language requirements
Although quite a few courses at ZU are of­fered in Eng­lish, it is not possible to complete a bachelor´s degree in "Communication, Culture & Management | CCM" entirely in Eng­lish. Lan­guage skills in Eng­lish are preferred, while German is an absolute necessity. ZU requires very good proficiency in German lan­guage on C1 level for all degree-seeking applicants.

Applicant Advisory & Admissions
Team of Applicant Advisory & Admissions
Phone: +49 7541 6009-2000

You have questions about the study programs and the application process? Then please contact our applicant advisory service.

The unique thing about the CCM study program is that it gives students the opportunity to customize the course content, even allowing them to prepare their own seminars as part of the demand-oriented "Student Studies".

The bachelor's degree course promises a research and project-oriented approach right from the first semester and is built on the personal supervision of our lecturers. The university thus understands its role as a place of intellectual stimulation, and is a veritable hotbed of student initiatives. Architecturally it is laid out as a large co-working space, with generously sized seminar rooms, media rooms, its own exhibition and project room, open work zones and lecture halls.

This is a place where students and lecturers can communicate on a one-to-one basis, so that together they can examine the dynamics, processes and contradictions of a rapidly changing society, and thus negotiate it in a responsible way.

There is a wide range of scholarships available to students who choose to study CCM at ZU
To provide students with a global perspective, there is a compulsory internship abroad, as well as the option of studying at a host of prestigious partner universities across the globe. After completing the CCM course, our bachelor's graduates have taken very different career paths and taken one or two-year master's programs in Germany or abroad.
Team of Applicant Advisory & Admissions

Dierolf Nadine, Gröner Alissa, Wallace Birgit
Team Applicant Advisory & Admissions

| | |
| --- | --- |
| Phone: | +49 7541 6009-2000 |
| Room: | ZF Campus |
Executive Program Director

Fischer, Jessica Elisabeth
Dr phil
Executive Program Director Communication, Culture & Management l CCM

| | |
| --- | --- |
| Phone: | +49 7541 6009-1305 |
| Fax: | +49 7541 6009-1699 |
| Room: | FAB 3 | 0.67 |