Executive Master in Family Entrepreneurship | FESH
Impact Education - Education for People and Organizations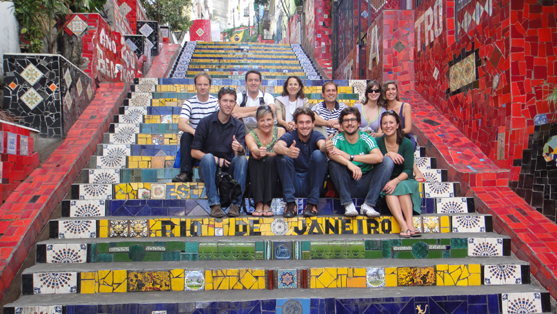 International Expeditions of eMA Fesh-Students.

Can Family Entrepreneurs be Trained?
How do you successfully lead a business into the next generation?
How are values and regional entrenchment preserved in the face of international challenges?
How do small and medium-sized family businesses become talent magnets?
How can the interests of family and business be successfully balanced in the long term?
As Europe's number one part-time master degree for family entrepreneurship, our study program is geared towards successors, partners, and budding executives in family businesses who would like to get to grips with business administration specialized for family enterprises. This is done through a combination of theoretical basics and practical trials between blocks of study.

The Executive Master of Arts for Family Entrepreneurship | eMA FESH at a glance:

Starts: annually in October
Duration: 21 months (part-time)
Arranged into: 12 one-week modules of 5 days, plus independent preparatory and revisory private studies; approximately 4 week break between the modules
Locations: 10 modules in Friedrichshafen and two modules as part of the international learning expedition
Qualification: Master of Arts in Family Entrepreneurship (M.A.) accredited
90 credit points (30 additional credit points available through work experience)

As a private college, Zeppelin University is itself an entrepreneurial university which is aware that, in educating family business members, we have a special responsibility – for the borrowed inheritance of the next generation.

Contact