Expertise & Development Partners
Expertise
Based at Zeppelin Universität, the Center for Mobility Studies | CfM is committed to research activities on interdisciplinary, intermodal, and international analyses of business model innovations in the mobility and transport sector.


Taking into account regulatory, ecological, economic, cultural, infrastructural, and legal requirements, the Center for Mobility Studies chooses a holistic and overall perspective on mobility and transport. Special focus is placed on the assessment of the implementation of new business models and the economic evaluation of mobility concepts. The CfM offers a neutral platform for businesses and organizations to meet with academic experts, transfer knowledge, and get inspiration from each other. In doing so the CfM facilitates cross-industrial and intermodal business model innovations.

The CfM network – especially the advisory board – is closely linked to the Executive Master of Mobility Innovations. The advisory board consists of key stakeholders and industry representatives. They were already closely engaged in the development phase of the program. Every year students will get together with the advisory board in order to exchange their experiences and interests. Moreover, the advisory board will evaluate the program on a regular basis with regard to its practical application and educational objectives.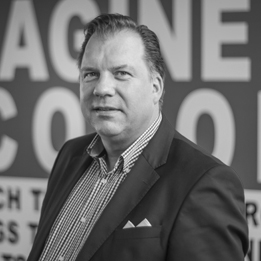 Schulz, Wolfgang H.
Prof Dr habil
Univ.-Prof. Dr. Wolfgang H. Schulz
Director Executive Education | ZUEE
Academic Program Supervisor eMA MOBI
Director Center for Mobility Studies | CfM
Chair for Mobility, Trade and Logistics

Development Partners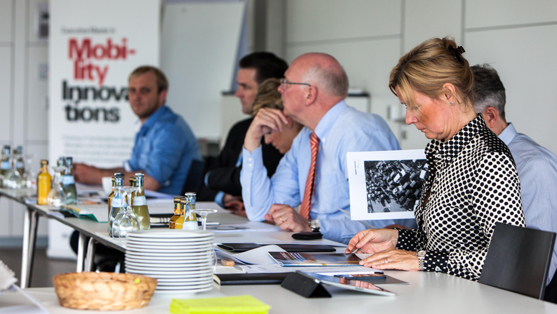 CfM advisory Board Meeting on eMA MOBI
Leading firms and organizations of the transport and mobility sector support the Executive Master in Mobility Innovations. Participants will meet these partners during the program and will be able to share their ideas and project works.
Lufthansa AirPlus Servicekarten GmbH
Siemens AG
Amadeus Germany GmbH and Amadeus IT Group, S.A.
DeinBus.de GmbH
Volkswagen AG
Daimler AG
Rhein-Main-Verkehrsverbund GmbH
ZF Friedrichshafen AG
FVW Mediengruppe
Europacar
Hewlett Packard GmbH

Deutsche Lufthansa AG
Fraunhofer ISI

Further information
Contact

Referee Research Transfer | Program Manager Training & Transfer | Head of PioneerPort and EXIST Potentialities

| | |
| --- | --- |
| Phone: | +49 7541 6009-1606 |
| Fax: | +49 7541 6009-1599 |
| Room: | Semi 1.10 |
Publications

Schulz, Wolfgang H.
Prof Dr habil
Head of Executive Education, Research Transfer & Entrepreneurship | Dean of Zeppelin University Executive Education | Director of the Center for Mobility Studies
Chair of Mobility, Trade & Logistics
Phone:
+49 7541 6009-1610 (Lehrstuhl)
+49 7541 6009-1515 (ZUEE)
Fax:
+49 7541 6009-1199
Room:
Semi 1.04
Link
   |   
Publications