Master in Economics
Corporate Management & Economics | CME
Interdisciplinary Decision-Making Skills

Decision-makers and entrepreneurs are being confronted more than ever before with demands that can no longer be met by the functional range of classic business management alone. Conventional management training has reached its limits, as argued by the renowned Canadian management theorist Henry Mintzberg and the Stanford economist Jeffrey Pfeffer, and ironically lamented by "The Economist" in its 2010 yearbook: "The decline of the MBA will cut off the supply of bullshit at source." p. 122.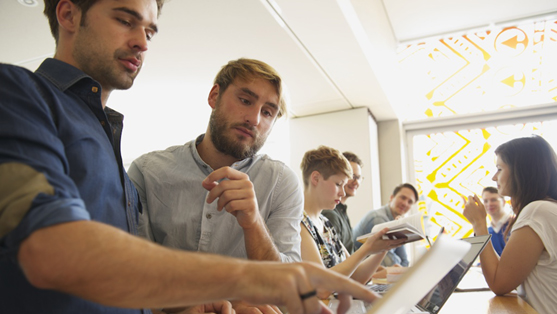 So what now? For a deeper understanding of these new challenges – unavoidable crises aside – knowledge in communication sciences, cultural sciences and political sciences are imperative. Medialization in the form of "CEO branding" and the harmonization of "product-, equity- and employer branding" within the national culture are as much part of the challenge faced by today's top decision-makers as interaction with political networks, regulation and deregulation trends, privatization initiatives and public-private partnerships.

Since 2003, ZU has reacted to these challenges with a new (by German standards) type of research-oriented business qualification for generalists. The novelty lies in the combination of business administration and economics with cultural studies, communication and media studies, as well as aspects of political science and public administration.

A program that questions the economy. We have already had enough answers.
The professors know this one best: What are the eight most important questions occupying the faculty of Business and Economics?

Sustainable organizations

What will future organizations be like after years of ongoing reorganization? Networked or informal?

Global capital markets
What will the new order of globalized financial institutions look like? How can it be suitably regulated?

Entrepreneurship
What might a 21st century entrepreneurial science look like? What will distinguish the next business models in a social, cultural and political sphere from the past?

Family businesses
What does a specific business administration course for family businesses comprise? How do family businesses communicate; how are they organized and financed; how do they grow; how do they fail?

Innovation and technology management
How can the management of external creativity be achieved? Which "social innovations" do we need for technological developments?

Marketing and markets
Are markets moralized; can they act irrationally? Do behavioral and neuroeconomic analyses constitute a sustainable paradigm of explanation?

Mobility and value-added networks
Which modes and models of mobility will be efficient, environmentally and socially compatible? What might the future of global production look like?

The future of civil society
How will the functions of market, state, and business be separated in the future? What relevance will social enterprises achieve?

Language Requirements
Although a good number of courses are offered in English at ZU, students will not be in a position to complete a degree program fully in English. Knowledge of English is preferred; knowledge of German is an absolute necessity. ZU requires that all degree-seeking applicants demonstrate a minimum of intermediate-level German skills.
Contact

Dierolf Nadine, Gröner Alissa, Wallace Birgit
Team Admissions Office and Selection Procedure

| | |
| --- | --- |
| Phone: | +49 7541 6009-2000 |
| Room: | ZF Campus |
Program Directors
Executive Program Director Corporate Management & Economics | CME and General Management | GEMA

| | |
| --- | --- |
| Phone: | +49 7541 6009-1805 |
| Room: | FAB 3 | 0.69 |

Executive Program Director Corporate Management & Economics