Master of Arts (MA) in Transformation Management in Digital Societies | DS
The digital transformation poses challenges for business, politics and civil society. In the future, it will raise questions whose answers will be essential for the common good and will challenge future decision-makers.
In order to face the digital transformation, experts are needed who can consider the challenges of technology and business together and use their knowledge of technological and social dynamics to develop broad and long-term scenarios for the benefit of society.
The predominantly English-language, interdisciplinary two-year master's program "Transformation Management in Digital Societies | DS" will enable students to understand, anticipate, and accompany the digital transformation in business, society, politics, and culture on an intersectoral basis by teaching methods, theories, and practical research. Students will be trained to become socially, ethically and technologically sensitive "change makers".

Thematic focus and course structure of master's program
The innovative graduate program Transformation Management in Digital Societies | DS emphasizes a holistic understanding of high-tech change. To this end, it relies on a dialog between the liberal arts and technological and future sciences. In particular, theoretical-cultural-analytical and philosophical-theoretical skills are to be developed.

In a total of four specialization fields, Master's students can focus on sociological-ethical, economic and administrative issues in a project-related manner. The courses offered focus on ethics and innovation, scientific methodological competence, futurology, digital business models, and digital politics & society.

Course facts and information
Qualification: Master of Arts (M.A.)

Standard period of study: 4 semesters (= 2 years)
ECTS points: 120
Non-consecutive
Course language: German and English
Language skills: Good knowledge of English is necessary
Course begins: Fall semester (September)
Faculty: Faculty of Political & Social Sciences, Faculty of Communication and Cultural Studies, Faculty of Economics

Fees per semester: €5.490

Interested? Please note the language requirements
Because DS is an mostly English-language graduate program, very good English language skills at C1 level are required. German language proficiency is desirable, but not a mandatory admission requirement. If there is a request to take courses from our other graduate programs, German teaching formats may be available to you.
Admissions Office & Selection Procedure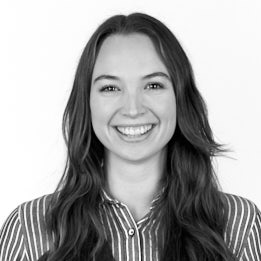 Admissions Office & Selection Procedure

Phone: +49 7541 6009-2000
Write an Email

Do you have any questions about the study programs and the application process? Then please contact our applicant advisory service.
Contextual competence and transfer thinking are required in order to be able to assess and classify future social developments. For this reason, the DS master's program is consistently interdisciplinary.
This includes an interdisciplinary connection for attending courses between the subject areas of economics, culture and politics. In addition, the program is supported by the
H-Farm
as an international and scientific partner for digital innovation.
In addition, the master's program provides for students to bring study content they miss in the regular curriculum as StudentStudies.
In the major phase of the master's program, a practice or research module in the mandatory area can be completed in cooperation with a practice or academic partner.
Teaching in the Master's program DS is characterized by dialogically oriented seminar formats, which benefits the development of discursive competence as a key competency.
The world is in a state of Change. With the digital transformation, the question arises both in the private sector and in the political-administrative sphere: Who will develop the best scenarios of tomorrow?
The focus areas of this master's program - future technological-social developments, digital ethics, digital business model development and political action in a digital society - specifically prepare students for the coming demands from politics and business.
In an inspiring university environment, students at Zeppelin University are given the space and time to individually incorporate personal talents, skills and passions into their studies and to further develop them.
The interdisciplinary DS master's program is aimed at bachelor's graduates, for example, in political and administrative sciences, economics, sociology, communication studies, cultural studies, and philosophy.
In addition to internships and topic-specific research projects, Zeppelin University's career network gives students the opportunity to learn about new professional profiles with a variety of practical partners at the international, national, and local levels.
The master's program gives students the opportunity to expand their own career network and to closely link research and practice with a further step in their academic career.
Admissions Office and Selection Procedure

Dierolf Nadine, Gröner Alissa, Wallace Birgit
Team Admissions Office and Selection Procedure

| | |
| --- | --- |
| Phone: | +49 7541 6009-2000 |
| Room: | ZF Campus |
Executive Program Director