Master of Arts in General Management
Business Administration for non-business specialists
"I came to ZU with a bachelor's in Economic Psychology in order to do a master's that has elements of both scientific precision and entrepreneurial pragmatism. As an assistant in research projects and the student business consultancy "Whyknot e.V.", the interdisciplinary combination of theory and practice was an important factor. Working in the "grey areas" appealed to me. After that I went to work for Daimler AG as a PhD student where I got a double doctorate in Business Administration and Psychology. Today I work as a professor and I can very much see the influence of ZU's holistic approach in how I work."
Fabiola Gerpott | ZU MA graduate 2013 and Professor WHU - Otto Beisheim School of Management
This is something you won't find at most German universities. Why is that? A master's in business administration for non-business specialists requires a lot of confidence from lecturers and students: Confidence in your diversity – because in our courses, biologists study alongside architects, engineers and lawyers, as well as graduates from other fields.
Confidence in the value of your backgrounds and past experiences – because we trust that your academic upbringing and your practical knowledge can be invaluable in the study of economics. Confidence in providing you with just the right balance of basic skills and advanced study options – because you need both.
As a graduate of the master's program, your exceptional analytical and reflexive skills will allow you to get to the nub of complex issues and to deal with incomplete and contradictory information. You will be taught how to analyze socially relevant economics problems in a multidisciplinary way and to tackle them using innovative scientific methods.

Description of GEMA master's program
The M.Sc. in General Management is a scientific study program with a practical relevance anchored in theory. The aim is to complement the knowledge and skills that the students learned in their undergraduate degree with broad-ranging elements of management which have been supplemented in select areas, and to combine this with an interdisciplinary qualifications profile.

With this exceptional profile, the master's program takes into account the increased demands on today's managers – demands which are the result of an organizational environment that is changing in a faster and more sustained way than ever before. The unique research orientation of the master's program also qualifies graduates for a subsequent career in both the scientific and private sectors.

The M.Sc. in General Management prepares students for management jobs in the grey areas between different departments and the classic economics fields. It aims at occupational fields which would otherwise typically be filled by graduates from integrated study programs in Industrial Engineering, Business Informatics, Economic Law, Industrial Psychology etc.

The master's study program offers exclusive access to graduates of subjects which do not provide the option of integrated courses.

Course facts and information
Qualification: Master of Arts (M.A.)
Standard period of study: 4 semesters (= 2 years)
Format: Non-consecutive
ECTS points: 120
Course language: German and English
Language skills: Good knowledge of English is necessary
Course begins: Fall semester (September)
Faculty: Faculty of Corporate Management & Economics
Fees per semester: €5,490

Interested? Please note the language requirements
Although quite a few courses at ZU are offered in English, it is not possible to complete a degree program entirely in English. Language skills in English are preferred, while German is an absolute necessity. ZU requires very good proficiency in German language on C1 level for all degree-seeking applicants.
Focus of GEMA master's program
After gaining your first insights into the professional world on a seven-week-long domestic or foreign internship (which is required for enrollment), you will take a wide-ranging compulsory module where you will be brought up to speed on the necessary economics and methodological knowledge and skills.

Then, building on this, the required elective section will provide you with a more in-depth knowledge, while also giving you the option of prioritizing a topic of your choosing from the following areas:
Family Business
Sustainable Transport & Mobility
Leadership & Relational Societies

An important part of combining existing knowledge with the development of future skills is the interdisciplinary research project which is laid out over three semesters.

In this required module, student teams will work on an original economics issue. Here, the topic of the project is based on a theme which bears a clear relationship to the specialist disciplines which the students studied for their respective undergraduate degrees. This helps to bridge the gap between the different research backgrounds and to systematically nurture the aptitude for independent scientific work in the field of economics.
Applicant Advisory & Admissions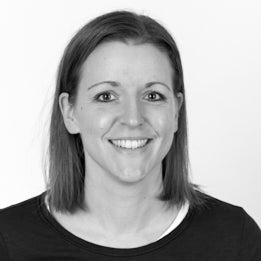 Team of Applicant Advisory & Admissions

Phone: +49 7541 6009-2000
Write an Email

Do you have any questions about the study programs and the application process? Then please contact our applicant advisory service.
… if a master's should actually be about personality development or personnel development?
We're going with personality development. Even if Generation Y are apparently studying with the jobs market in mind. Because in theory they don't need a master's for that. Well, not for their career anyway. So, as we see it, a master's is far less a qualification that you need to get a job than it is a space full of possibilities, where you can develop as a person and become familiar with business administration in all of its guises before you go on to impact the world of economics, culture and politics.
… if it should be scientifically oriented or practically oriented?
We have settled on a scientifically oriented program to provide better practical orientation. Because we believe that scientific orientation will do more than just help our students to solve upcoming problems in their future jobs; above all else it will teach them to see the problems associated with these solutions.
… if it should really be for graduates of all non-economics programs?
We have opted for a program which is open to bachelor's graduates from all fields. Because we know how rewarding it can be to have a broad range of perspectives when we analyze diversity management, economic decision theories or leadership issues. And we have a feel for the unique personal story behind every non-consecutive education.
... if interdisciplinarity really just means sitting on the fence?
This is an easy one: No. Because interdisciplinarity means seeing things from every side of the fence, bringing people together, orchestrating theories and methods and making them applicable, so that you become a specialist in your field. That's why we see interdisciplinarity as an ability to make firm decisions on issues and phenomena. And we see generalists as versatile experts in complex phenomena, such as social entrepreneurship or business model innovations.
Team of Applicant Advisory & Admissions

Dierolf Nadine, Gröner Alissa, Wallace Birgit
Team Applicant Advisory & Admissions

| | |
| --- | --- |
| Phone: | +49 7541 6009-2000 |
| Room: | ZF Campus |
Executive Program Director
Executive Program Director Corporate Management & Economics | CME and General Management | GEMA

| | |
| --- | --- |
| Phone: | +49 7541 6009-1805 |
| Room: | FAB 3 | 0.69 |
Program advisory board
The critical assessment of our study program by third parties is a key part of our quality assurance concept. Experts from science and practice are involved as external appraisers on all aspects of improving and reconfiguring our study and exam regulations.

The current members of the program advisory board are:

Dr. Christa Hainz
Dr. Christoph Kneip
Prof. Dr. Winfried Pohlmeier