Master of Arts in Interdisciplinary Research | IRMA
Description of IRMA master's program
Facing the big questions of a rapidly changing future while studying individually: this is what the unique graduate program "Interdisciplinary Research Master | IRMA" offers.

Within the framework of the interdisciplinary two-year graduate program, students can design their own curriculum along their own research project, in keeping with the spirit of "Liberal Education". The graduate program offers an individual and goal-oriented course of study that can significantly shorten the time required for a doctorate.
Thematic openness and study structure of the master's program
The IRMA master's program is designed for students with bachelor's degrees in economics, sociology, cultural studies and philosophy, communication studies, and political and administrative sciences.

In particular, it addresses students who want to work on challenges of the future in a holistic perspective on a project basis. The new graduate program creates the space to deal with scientific challenges in depth and to confront big questions.
It enables thinking ahead and the implementation of an innovative research idea between economy, culture and politics and imparts by it competences that allow to reach scientific goals.

The curriculum allows an individual interdisciplinary focus. The focus is always on the prerequisites and the individual goals of the students.
Course facts and information
Qualification: Master of Arts (M.A.)
Standard period of study: 4 semesters (= 2 years)
Format: Non-consecutive
ECTS points: 120
Course language: German and English
Language skills: Good knowledge of English is necessary
Course begins: Fall semester (September)
Fees per semester: €5,490

Interested? Please note the language requirements
Although quite a few courses at ZU are offered in English, it is not possible to complete a degree program entirely in English. Language skills in English are preferred, while German is an absolute necessity. ZU requires very good proficiency in German language on C1 level for all degree-seeking applicants.
Admissions Office & Selection Procedure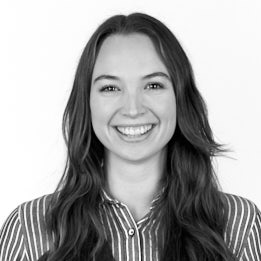 Admissions Office & Selection Procedure

Phone: +49 7541 6009-2000
Write an Email

Do you have any questions about the study programs and the application process? Then please contact our applicant advisory service.
The unique graduate program IRMA creates space and time for self-determined study.
Through "research-based learning", the program enables interdisciplinarity and sharpens the ability to analyze, which provides a reflexive understanding of the problems of an extremely rapidly changing time.
The supervisors determine interdisciplinary framework topics that are close to the individual research project, so that the students have an outstanding perspective on a doctoral project or an academic career.
The new graduate program IRMA prepares students who think independently and in an interdisciplinary manner for various fields of activity in science, business, administration, politics and the cultural sector.
In a changing world, strengths such as self-responsibility, flexibility, openness and creativity are more in demand than ever on the job market.
The unique IRMA program allows for an expansion of individualization, interdisciplinarity, and personal climate in order to foster students' potential in a way that allows them to best develop their great talents.
Admissions Office & Selection Procedure

Dierolf Nadine, Gröner Alissa, Wallace Birgit
Team Admissions Office and Selection Procedure

| | |
| --- | --- |
| Phone: | +49 7541 6009-2000 |
| Room: | ZF Campus |
Executive and Academic Program Director