Master in Politics, Administration & International Relations | PAIR
For experts in science & research, foundations, parliaments, civil service, associations, international organisations, non-governmental organisations, opinion research centers, political consulting, journalism, public relations

Why study PAIR?
The public sector finds itself in one of the most important phases of transformation in the history of modern statehood. The following examples are indicative of this profound change: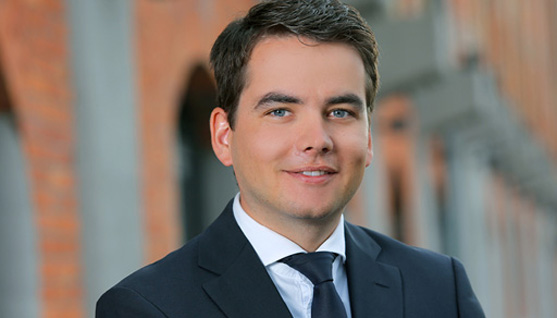 "The interdisciplinary study of politics and economics at Zeppelin University provides a solid basis to work in the public sector and helps me solving complex questions. At ZU I dealt with various subject-specific perspectives - most important was the connection and examination of theories. As procurator of the city holding Mainz I work in the interspace between political regulations and economic activities of the state capital of Mainz."

Felix Wälder, Alumnus MA PAIR


1. European integration; 2. new global and regional interdependence; 3. the call for more efficient and more citizen-oriented administrative management; 4. debates about privatization, public-private partnerships, or debureaucratization; 5. the introduction of Electronic Government; 6. the crisis of confidence in public institutions, with issues concerning ethical standards and new forms of political communication. This doesn't just include public, communal, and international administration, but rather public enterprises, non-government organizations, non-profit organizations, and political authorities such as alliances, parties, and parliaments.
The new generation of executives in the public sector need ever-more management and strategic expertise to prepare them for making complex decisions in the dynamic environment of politics, economics, and society – on both a national and an international level.
ZU offers an, one or two year, innovative training and research program in the form of politics and public administration with international relations, in which social scientific elements of organizational research and policy research are combined with economics, management skills, and the most important elements of public law.
In this context, the faculty of social sciences sees itself as a research and education laboratory which promotes problem-centered training for the public sector in interdisciplinary dialog, with an international profile and in a theory-driven way.
The following characteristics particularly distinguish the master program in "Politics, Administration & International Relations".

Three tracks are available:

TRACK I: International Relations & Global Politics
How do institutions shape the behavior of political actors and how do political decisions influence markets and vice versa? How is development policy directed? How is international law constituted? How are European and international political processes arranged?
TRACK II: Political Behavior & Institutions
How do political decision-making processes work? What do we learn from electoral studies? How do people behave politically? Why does the behavior of political actors – leaders, parties, pressure groups, voters, protesters, and so on – vary across countries and over time? And what are the consequences of political institutions for regime stability, economic development, political representation, and the dynamics of electoral politics? Can politicians and the media influence public opinion and if so, how?
TRACK III: Public Management, Policy & E-Government
What institutions and ideologies govern the organisation of public life? How can the performance of organizations be measured and improved? What recent developments are there in the area of E-Government?

What defines academic work? Academic vs. practical work. Are they opposites?
The best way to answer this question is to pursue academics yourself. Beginning with the formulation of a concrete question which should be answered by means of the choice of methods, through the implementation of the analysis, to the interpretation of the results, the students will have the support structure of the professorate at hand while carrying out their autonomous academic work.

Language Requirements
Although a good number of courses are offered in English at ZU, students will not be in a position to complete a degree program in English. Knowledge of English is preferred; knowledge of German is an absolute necessity. ZU requires that all degree-seeking applicants demonstrate a minimum of intermediate-level German skills.
Information Material | Downloads
Contact for applicants

Admissions Office & Selection Procedure

| | |
| --- | --- |
| Phone: | +49 7541 6009-2007 |
| Fax: | +49 7541 6009-3009 |
| Room: | FAB 3 | 0.39 |
Head of Studies and Administration
Behnke, Joachim
Prof Dr rer pol
| | |
| --- | --- |
| Phone: | +49 7541 6009-1431 |
| Fax: | +49 7541 6009-1499 |
| Room: | Semi 0.02 |
Publications

Executive Program Director Politics, Administration & International Relations | PAIR

| | |
| --- | --- |
| Phone: | +49 7541 6009-1405 |
| Room: | FB3 | 0.71 |

Central Lecturer Administration | Seminars and Rooms

| | |
| --- | --- |
| Phone: | +49 7541 6009-1134 |
| Room: | FAB 3 | 0.41 |