Master of Arts in Politics, Administration & International Relations | PAIR
Master's in Politics, Administration & International Relations*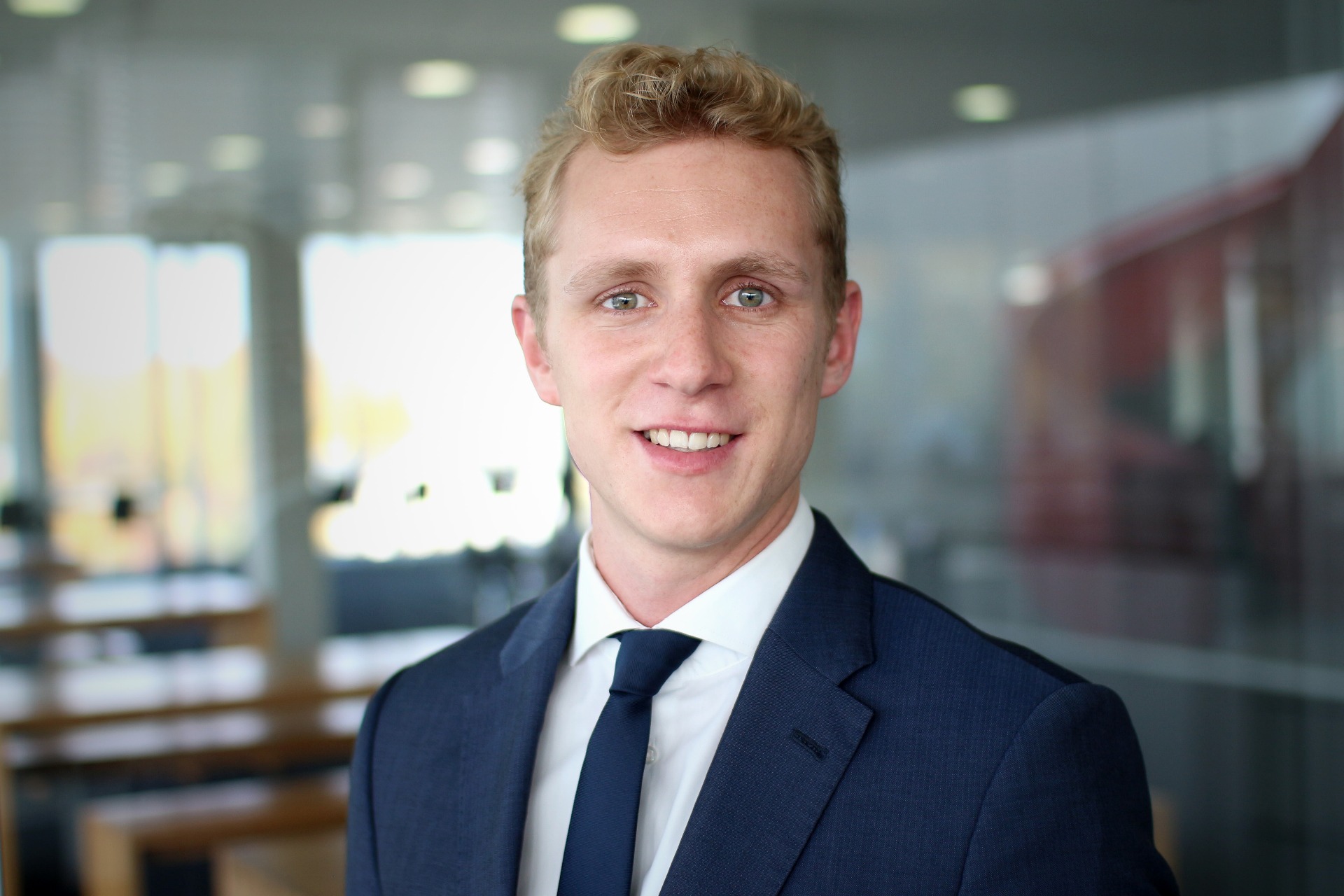 "After my bachelor's degree in Corporate Management & Economics, I wanted to dedicate myself more to political and social issues. PAIR provided me with the ideal mix of politics and administrative sciences, while at the same time allowing me to continue concentrating academically on economic topics and discovering Communication & Cultural Sciences."
Marc Van Dyck, Alumnus


Marc Van Dyck, Alumnus MA PAIR

The new role of the state in the aftermath of the global financial crisis, the new age of digitalization, the need for more efficiency in the public sector, calls for more transparency and civic participation, new global and regional interrelations, and not least the progress of European integration – it is clear that politics and administration are going through a fundamental change. This change is the focus of the research areas of the Politics & Administrative Sciences faculty at Zeppelin University. Our Politics, Administration & International Relations master's program will thus prepare you for the challenges of today, provide you with approaches to developing solutions and teach you the necessary competencies to analyze problems and work out and implement decisions.

The program therefore aims at providing advanced theoretical and practical skills relevant to politics and administrative sciences, with a strong international and comparative orientation. It enables students to investigate socially relevant problems and to address them using innovative scientific methods.

The outstanding quality of the study program is evidenced by its top placing in numerous rankings. The course has a satisfaction rating of around 90% among students – a figure way above the German average.

Course facts and information
Qualification: Master of Arts (M.A.)
Standard period of study: 4 semesters (= 2 years)
ECTS points: 120
Course language: German and English
Language skills: Good knowledge of English is necessary
Course begins: Fall semester (September)
Faculty: Faculty of Political & Social Sciences
Fees per semester: € 4,590

Interested? Please note the language requirements
Although quite a few courses at ZU are offered in English, it is not possible to complete the PAIR degree program entirely in English. Language skills in English are preferred, while German is an absolute necessity. ZU requires very good proficiency in German language on C1 level for all degree-seeking applicants.
Applicant Advisory & Admissions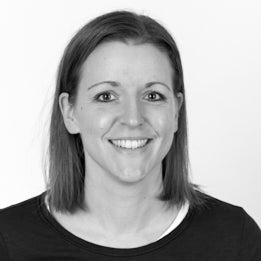 Team of Applicant Advisory & Admissions

Phone: +49 7541 6009-2000
Write an Email

Do you have any questions about the study programs and the application process? Then please contact our applicant advisory service.
Why study PAIR?
This master's program at Zeppelin University offers you much more than just advanced studies in the management-oriented Politics and Administrative Sciences. It allows you to systematically complement your degree program with content from Legal Science, Economics, Communication Science and Psychology. The groundwork for this interdisciplinary approach is already laid in the foundation module at the start of the program. In the further course of your studies you can also take a minor in Corporate Management & Economics.

In addition, theoretical and methodological training is a key element of the PAIR program. You have the opportunity to develop your research and methodological skills on your own terms. The emphasis is on evaluating the suitability of various research designs and methods for a variety of issues and the practical applicability of different research approaches.

Another thing that sets our courses at Zeppelin University apart is that you have the option of doing an academically supervised research project. The "Research Project" module is explicitly aimed at master's students who have a particular interest in scientific work and research-oriented professions.

Our StudentStudies option allows you to focus your studies on the topics and issues that are important to you. Find out more in this interview with two PAIR students.

What makes the "Politics, Administration & International Relations" master's program different:

TRACK I: International Relations & Global Politics

Content:
In terms of content there is a particular focus on the issues of war and peace, shaping foreign policy and dealing with (new) security threats in a globalized world; new forms of governance in global contexts; the role of international organizations, and the transnational approach to current challenges such as climate change, development and migration.
Potential areas of employment:

International organizations (UNO, EU, WTO, IWF, OSZE, NATO etc.)
International non-governmental organizations (developmental aid, environmental protection or human rights NGOs)
State institutions and public administration (foreign office,
Diplomatic service, state and federal representation at the EU)
Semi-state institutions for developmental aid and cooperation (GTZ, INVENT)
European Union bodies and institutions (European Commission, Council of Ministers, European Parliament etc.)
Internationally active foundations (Friedrich Ebert Foundation, Konrad Adenauer Foundation, Heinrich Böll Foundation etc.)
Internationally active companies
Think tanks (SWP, HSFK, DGAP, BAKS, etc.)
Research and development at internationally relevant universities and research facilities.
TRACK II: Political Behavior & Institutions

Content:
The content is primarily focused on how to understand, critically analyze and practically apply scientific data on voter behavior, political participation (including political protest), the formation of political opinions and related topics.

Potential areas of employment:

Private and public companies in the field of opinion polls and data collection and analysis (social and market analysis)
Public institutions, including in the statistical fields
Political players
Teaching and research at universities and research facilities
Non-governmental organizations and international organizations
Journalism, media, public relations, communication
Business and market analyses
TRACK III: Public Management, Policy & E-Government

Content:
Management-oriented administrative sciences in the digital age: Public Management, Policy Shaping, Administrative Law, Administrative Information Technology, Public Corporate Governance

The sustainable, digital configuration of state and administration from a scientific viewpoint; the management of public administration, public companies and international organizations through the digital transformation

Potential areas of employment:

Public administration (federal, state, local)
Local companies
Our academic chairs conduct research on a wide variety of topics. Here is a sample of our research projects:
Decentralized Democracy and Management of Global Functional Systems
Regionalism in Transition
Representation of Women in Parliaments
Social Cleavages and Electoral Behavior
Motivational States and Incentives
Public Corporate Governance
Smart and Open Government
Financial and Currency Law
Reciprocal Connection Between Energy and Social Order and Culture
Detailed descriptions of the research topics can be found on the relevant academic chair pages of the Political & Social Sciences faculty.

Zeppelin University, the University of Zürich and the University of Constance have a cooperative agreement in place which allows students of their master's programs in Politics and Administrative Sciences to attend modules at any of the universities, and which ensures the mutual recognition of academic credits on the master's degree level. This provides students with an expanded and complementary study program.

Team of Applicant Advisory & Admissions

Dierolf Nadine, Gröner Alissa, Wallace Birgit
Team Applicant Advisory & Admissions

| | |
| --- | --- |
| Phone: | +49 7541 6009-2000 |
| Room: | ZF Campus |
Executive and Academic Program Director
Behnke, Joachim
Prof Dr rer pol
Academic Program Director Politics, Administration & International Relations | PAIR

| | |
| --- | --- |
| Phone: | +49 7541 6009-1431 |
| Fax: | +49 7541 6009-1499 |
| Room: | Semi 0.02 |
Publications

Executive Program Director Politics, Administration & International Relations | PAIR

| | |
| --- | --- |
| Phone: | +49 7541 6009-1405 |
| Room: | FAB 3 | 0.71 |
* until the fall semester of 2013, the PAIR master's program ran under the name "Public Management & Governance (PMG)."