Graduate Programs at ZU
A focus on research for practical applications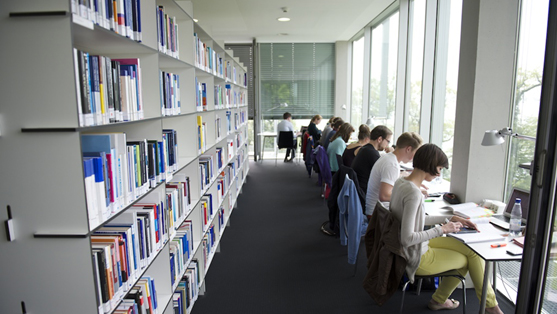 It has been empirically proven that focusing on research is the only way to successfully develop practical skills. Studies prove that a focus on research in graduate programs positively influences both the HR managers' perception of the employee and the quality of the education itself, as well as on average starting salaries (which are around 1,000 U.S. dollars higher). But above all, an emphasis on research results in a degree course in which the collective acquisition of knowledge is the priority.

Our graduate programs
Start of studies & selection process
| | |
| --- | --- |
| Fall Semester 2021 | Start September 4, 2021 |
| Fall Semester 2022 | Start September 2022 |
Dates & Deadlines
Selection process
The applicants need to be right for the University, but the University must also be right for you. As a small, private higher education institution, Zeppelin University is able to carry out its own selection process. We call it "Pioneers Wanted!" Our reason for this procedure is our belief that grades and the average for the school leaving qualification do not provide a sufficient foundation for a decision. Because we would like especially motivated potential students to start their studies with us.
Interested? Please note the language requirements
Although quite a few courses at ZU are offered in English, it is not possible to complete a degree program entirely in English. Language skills in English are preferred, while German is an absolute necessity. ZU requires very good proficiency in German language on C1 level for all degree-seeking applicants.
Applicant Advisory & Admissions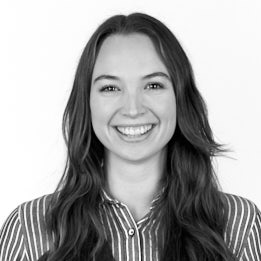 Team of Applicant Advisory & Admissions

Phone: +49 7541 6009-2000
Write an Email

Do you have any questions about the study programs and the application process? Then please contact our applicant advisory service.
For those who plan and those who reflect – advanced master's study programs and programs for non-specialists
"What sets the ZU's academics apart is their highly productive mix of academic depth and pragmatic curiosity about the phenomena of their practical work."
Ilja Kompasov | Master's student CCM (prior study program AMC)

The challenge lies in creating heterogeneity instead of a monoculture. ZU also offers its master's study programs in "Pioneering in Arts, Media & the Creative Industries" as well as in "Politics, Administration & International Relations" for students whose undergraduate studies were in another discipline. This flexibility is motivated by our love of variety and interdisciplinarity – despite the associated difficulties, and indeed because of them. And by our previous, positive experiences derived from this approach – including the biotechnologist who got a job at McKinsey through her master's in Corporate Management & Economics; the architect who switched to public administration after studying Public Management & Governance; and even the Swiss Lord Mayor who has returned to study Public Management again.

Furthermore, thanks to our "Master in General Management" we even have a study program that is specially designed for prospective economists whose undergraduate studies did not include any economics-related subjects. In other words, we believe in the productivity of heterogeneity! After all, preferences can sometimes change.
All-rounders that can specialize
We don't believe in blinkered specialists. To become an expert in any field you should be prepared to develop one interest with passion, but within the context of what else there is to learn. Specialization only makes sense if you are prepared to invest your passion in your chosen field for a lifetime. And only you can decide which field that is! Therefore, our graduate programs offer a wide range of choices – so that you can choose what's best for you.
In addition, you can also study for a minor in either Communication & Cultural Management, Political Management & Governance or Corporate Management & Economics. This additional qualification would, of course, then be included in your academic credentials.


Complementary pages
Team of Applicant Advisory & Admissions

Dierolf Nadine, Gröner Alissa, Wallace Birgit
Team Applicant Advisory & Admissions

| | |
| --- | --- |
| Phone: | +49 7541 6009-2000 |
| Room: | ZF Campus |