WÜRTH Chair of Cultural Production
Profile
The WÜRTH Chair of Cultural Production was established in 2015 as an endowed chair and with the help of the WÜRTH Foundation and the Stifterverband der Deutschen Wissenschaft. Martin Tröndle is holding the chair since then.

In research and teaching, the chair is focused on cultural organisations and their visitors as well as non-visitors, cultural policies and funding, as well as the impact of different performance and exhibition formats. The close integration of research, teaching and the transfer into practice is central to this work. In this context, Martin Tröndle conducts national and international research projects with diverse teams and practice partners. These are among others:

Since 2014 Martin Tröndle is editor-in-chief (together with Steffen Höhne and Constance DeVereaux) of the peer-reviewed Journal of Cultural Management and Cultural Policy.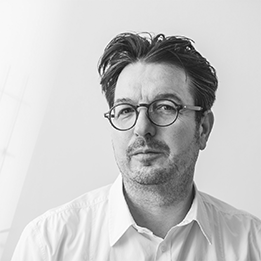 Tröndle, Martin Prof Dr
The Chair's Thematic Profile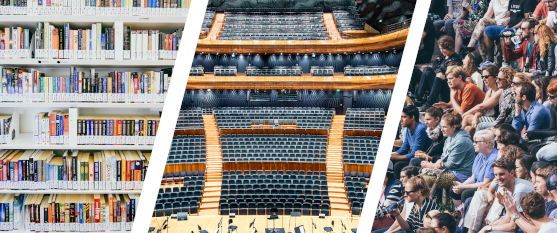 Real issues do not adhere to the narrow boundaries of scientific disciplines.

In research and teaching, the chair deals with a broad range of topics centred around the production and reception of "arts and culture". Those are: Cultural visitors and the aesthetic experience—disciplinarily located in the field of sociology of culture and art psychology; the production of artistic formats and programmes—here organisational sociology as well as aspects of aesthetics and staging/dramaturgy come into play; as well as cultural funding and its legitimation—i.e. through questions of cultural policy. Why does the state promote culture, why does it do so, and under which idea of "culture"?
Given this diversity in research areas, the chair makes use of the theoretical frameworks relevant in the respective disciplines. This is to be understood not so much as eclecticism, but rather as recognition of the differentiation of the sciences and as an interest in other bodies of knowledge and different research cultures. The work at the chair is in principle problem-oriented. This naturally entails an inter- and transdisciplinary orientation, which also reflects in the involvement of external partners in teaching and research.
Key topics in research and teaching are:
Concert Studies
Museum Studies
Visitor- and Non-Visitor Studies
Cultural Management Research
Cultural Policy Research
Artistic Research
Participations and Additional Formats
Since 2019, Martin Tröndle is the speaker of the research cluster "Arts Production and Cultural Policy in Transformation (ACPT)", which deals with the transformation of cultural production in the context of social change.
Martin Tröndle is a beneficiary of "FEINART – The Future of European Independent Art Spaces in a Period of Socially Engaged Art", funded by the Marie Skłodowska-Curie Programme within the framework of Horizon 2020.
Chair Holder

Tröndle, Martin Prof Dr
| | |
| --- | --- |
| Phone: | +49 7541 6009-1313 |
| Fax: | +49 7541 6009-1179 |
| Room: | FAB 3 | 1.37 |
Link
Team

Hahn, Heidi
Decentral Office for Academic Teaching

| | |
| --- | --- |
| Phone: | +49 7541 6009-1302 |
| Room: | FAB 3 | 1.52 |
Weining, Christian
| | |
| --- | --- |
| Phone: | + 49 7541 6009-1314 |