Zeppelin-Project
"The Zeppelin-Project throws students in at the deep end: they must develop scientific questions, scrutinise these questions and implement them in group work settings; all this is done through the course of learning. In his process, uncertainties that arise from the liberal framework must be harnessed and experienced for oneself from a new perspective in the team setting."
Ute Barthelmeß | Student, Start of 2011

Right from the outset of their study program, students at the ZU are focussed on questions and problems for which they seek answers and solutions through research, but which also raise new questions and problems to which they can dedicate the rest of their study.

The Zeppelin-Project is devoted to research-based learning. It remains with a main theme that is selected based on the criteria of interdisciplinary openness, disciplinary precision and societal relevance. For example, recent topics include "Region & Globalisation", "Crises & Catastrophes", "Architectures", "Energies", "Boundaries" and "Currents".

Through this project work, students learn as early as in their first two semesters what science and research has to offer. They also reflect on technical impulses given by professors in the various disciplines and develop independent research questions through interdisciplinary group work. A professor then provides support throughout the work on this research question and assists in the search for answers, solutions and follow-up questions.
SPE | PAIR students publish the Zeppelin-Project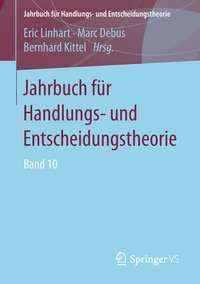 SPE | PAIR students (Marcel Schliebs, Benedikt Fritz, Luca Messerschmidt and Johannes Volkmann) are publishing their student research project "The effects of coalition signals on voting behaviour. Experimental results from the 2016 Baden-Württemberg state election"; this research was conducted as a part of the Zeppelin-Project under the supervision of Prof. Joachim Behnke and will be published in the renowned Jahrbuch für Handlungs- und Entscheidungstheorie (Yearbook for Action and Decision Theory).
Final Thesis Presentations of the Zeppelin-Project
Young researchers Gero von Scheven, Louis Jacobs, Vincent Steindl, Laurence Egleder and Cara Thielen have been working in the field of fashion and stereotypes for two semesters.
Clothes Make the Man

Homebody, couch potato, runaway, long-term drug user, vegan, private student, elite of tomorrow, too good for the bus? For two semesters, the Zeppelin-Project group "Clothes Make the Man" has been addressing the question of first impressions made by a person's clothing. How superficial are verdicts based on clothing in reality?
"Originally we wanted to do something on trends and individualisation in relation to fluxes but we kept moving more towards stereotypes and group dynamics. Ultimately, we applied everything to Zeppelin University and stereotypes within the individual study programs."
Young researchers Niklas Peters, Lena Ernst, Jan Bürkle and Vivien Greiwe have spent two semesters analysing Social Media and the Parties.

Social Media – A Political Issue?


More and more politicians are adopting a multimedia presence, posting and tweeting, sometimes even in the Bundestag. Again and again, the AfD (Alternative for Germany party) manages to garner public attention through provocative posts (keyword #schießbefehl (shooting orders)). For two semesters, the Zeppelin-Project group "Self-representation by parties in the media" has researched whether the AfD shows fundamental differences in media presence compared to the other parties. Specifically, the research group has drawn comparisons to the CDU. The work is focussed on emotionality, language level and images posted by the parties.

"Based on the results of the state elections in Baden-Würrtemberg, Mecklenburg-Vorpommern and Berlin for the AfD, we took a critical look at the social media presence of political parties and examined the similarities and differences in this regard."
Young researchers Samuel Böhm, Simon Brendel, Saskia Förster, Andreas Kohlbach, Moritz v. Loeper and Benedikt Schmehr have worked for two semesters on the topic of Recruiting Generation Y and Employee Turnover.

Employee Turnover in Recruiting

The trend towards urbanisation, the flow from rural to urban areas and the changing demands on the working environments of Generation Y indicate that living and working in rural areas is becoming less and less attractive for this generation. Can challenges be perceived already in the acquisition of new and younger employees? How can these companies remain or become attractive to younger employees? For two semesters, these are the questions that the Zeppelin-Project group "Employee Turnover in Recruiting" have been investigating in detail using expert interviews.

"Already fairly early on, our group identified the first researchers who wanted to address the topic of employee turnover in their Zeppelin-Project. Initial smaller-scale research work and our advisors at the Friedrichshafen Institute for Family Entrepreneurship (Friedrichshafener Institut für Familienunternehmen, FIF), Dr. Ursula Koners and Maxilmilian Lude, helped focus the work to specifically address family-run business outside of metropolitan areas. Thanks to excellent contact with our advisors and frequent group meetings, we were able to coordinate well, even though both the research as well as the organisation of a group was all new to us."
Young researchers Clara Bender, Seraphine Kusterman, Angelina Sortino, Anna Hochmuth and Kilian Beyer have spent two semesters researching large-scale events and their potential for improvement.
Flows of People

Good organisation and planning are key factors for large-scale events; even so, accidents happen at large events around the world, such as the "Love Parade" tragedy in Duisburg. But what exactly influences the occurrence and prevention of just such scenarios? The Zeppelin-Project group "Flows of People" has worked for two semesters on the potential for improving these kinds of events.

"How can large-scale events be designed to be safer? We arrived at this topic because we had been working on the subject of swarm intelligence and wondered whether the phenomenon could be transferred to human swarms."