Pioneering in Arts, Media & the Creative Industries | AMC
In recent years the creative industries have been one of the sectors of strongest economic growth, expanding the fields of culture, science and art. Graduates of universities and specialist art, music, theatre and film schools who seek to operate in this field are often faced with the challenge of how to productively bring their strengths and capabilities to organizations and companies or how to operate successfully independently. How do ideas become sought-after concrete projects? How can creative knowledge be translated into products or services? The Master's program Pioneering in Arts, Media & the Creative Industries | AMC aims to identify and support bespoke solutions to these and similar questions. Applying strong project leadership together with experts from within the specialist fields, the AMC program provides rigorous theoretical and practical courses and workshops towards these solutions.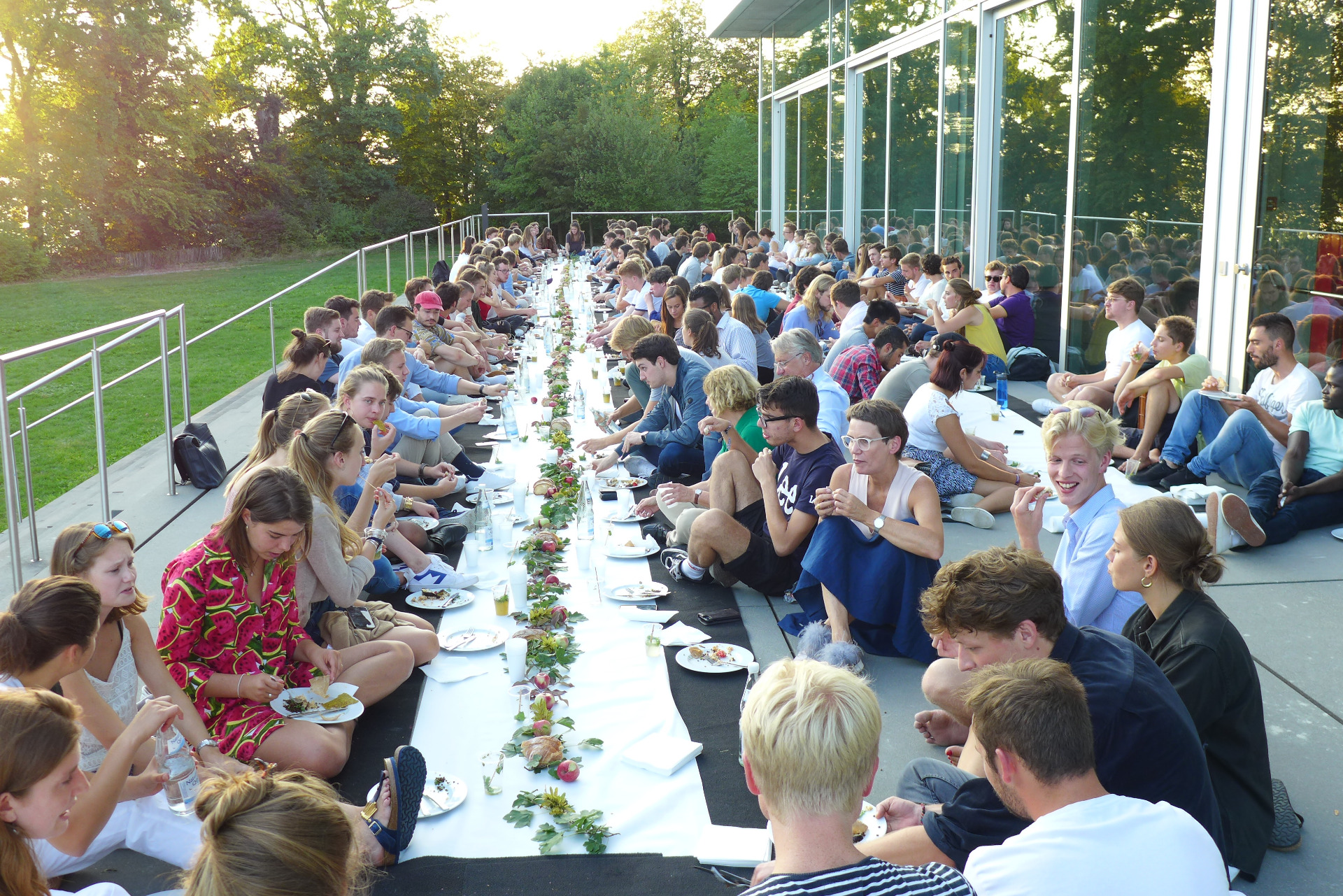 Closing event of the "Creativity & Performance" workshop Photo credits: Immanuel Grosser

The MA AMC is designed around the individual needs of wide range of students, from those who want to work within traditional academic frameworks in the art and media sector as well as those who want to create new models of cultural production, for those who wish to develop start-ups and innovative working models in the non-profit sector, the independent scene or the dynamically growing creative industries. Going forward, the course will be address itself to potential, to founders and agents-of-change in the field of culture, science and creativity. The study program emphasizes knowledge and understanding of communication and cultural and political practices with the aim to focus on socially reflective, artistically inspired and entrepreneurially responsible activities in the fields of culture, science and creativity.
Information Material | Downloads
Contact for applicants

Dierolf Nadine, Gröner Alissa, Wallace Birgit
Team Admissions Office and Selection Procedure

| | |
| --- | --- |
| Phone: | +49 7541 6009-2000 |
| Room: | ZF Campus |
Head of Studies and Administration

Fischer, Jessica Elisabeth
Dr phil
Executive Program Director Communication, Culture & Management l CCM

| | |
| --- | --- |
| Phone: | +49 7541 6009-1305 |
| Fax: | +49 7541 6009-1699 |
| Room: | FAB 3 | 0.67 |

| | |
| --- | --- |
| Phone: | +49 7541 6009-1381 |
| Fax: | +49 7541 6009-1399 |
| Room: | FAB 3 | 1.41 |
Publications