Arts Production and Cultural Policy in Transformation
International Research Cluster on the Transformation of Cultural Production in the Context of Social Change
News
The Research Cluster
Keywords such as "globalisation," "demographic shifts," and "digitisation," alongside changes in everyday work and life and the crises of the climate, the EU, and the democratic order as a whole, encompass the current upheavals facing society. Against this backdrop, the roles of cultural institutions, cultural policy, and cultural work are also changing profoundly. This research cluster investigates the connections between these societal developments and future potential forms of the production, distribution, and reception of the arts and culture.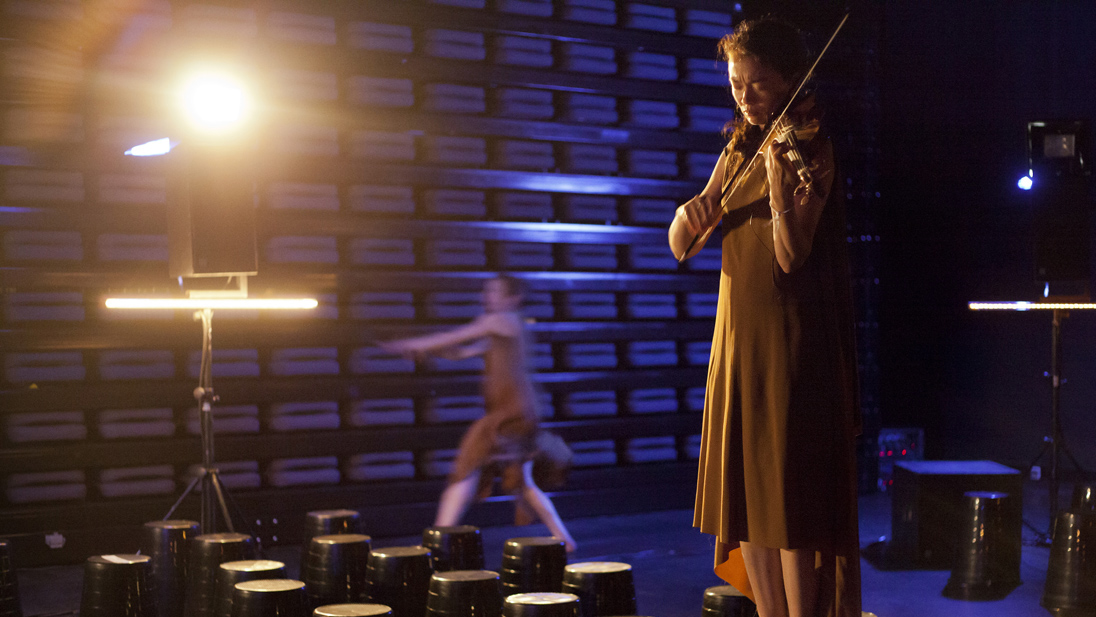 "Inside Partita" Image: Arne Naert
How can cultural policy and cultural organisations react to the fragmentation of audiences, that is, of the public sphere? What challenges and changes do cultural organisations, institutions, and networks face, and what roles do they play in society in the wake of the current upheavals? Which forms of interpretation and action are being concieved by those involved in the production of art and culture under the current pressure to change? How are the self-understanding and working methods of artists and cultural managers shifting, and how is cultural policy being adapted in turn? To what extent is the "cultural audience" transforming? The ACPT cluster addresses these and other questions in various research areas. It analyses practices and formats of arts production, cultural organisations, and cultural-political discourses and their institutionalisation, as well as the reshaping of audiences and the cultural public.

Cultural institutions, their visitors, and cultural policy are interdependent and intertwined. The questions addressed in the cluster therefore require complex, multi-perspective approaches. Accordingly, the cluster operates internationally, interdisciplinarily, and across generations of scientists and practitioners. Subproject sponsors include the Volkswagen Foundation's Off the Beaten Track initiative, the EU Commission's Marie Skłodowska-Curie Innovative Training Networks, the Swiss National Science Foundation, and the Studienstiftung des deutschen Volkes.

Research Areas
Team
Former Team Members
Schad-Spindler, Anke PhD
Post-Doc | Personal website

Stahl, Julian MA
Doctoral Student (WÜRTH Chair of Cultural Production) | Dissertation project
Aglibut, Coco Lina BA
Undergraduate Assistant