Recruiting & TalentCenter
Everybody is endowed with different talents that only ask to be discovered, promoted, and developed further. ZU accompanies its students on this expedition and offers a variety of possibilities to expand skills and interests further and to follow one´s inclinations.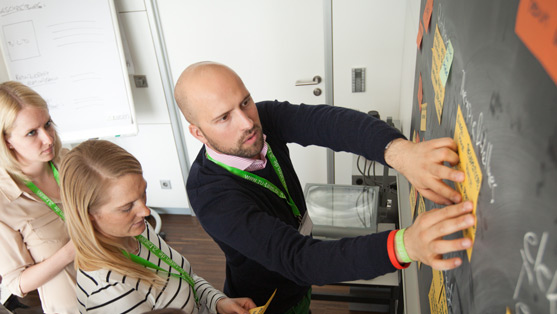 ZUtaten - The Workshop and Career Event of ZU
The TalentCenter of ZU is especially committed to promoting talent. Following the principle, "We live and love relationships", corporations, organizations, and institutions from business, culture, and politics have the possibility to search for talent and to get to know ZU students.
On these pages we have therefore listed a selection of possibilities of cooperation that will allow you to get to know talents of ZU - of course not exhaustively. For as different as the needs of all those involved are, as different the cooperation will also be.

We are happy to receive your ideas and suggestions!

TalentCenter - Our Offers
Contact

Head of TalentCenter | Fundraising

| | |
| --- | --- |
| Phone: | +49 7541 6009-1901 |
| Fax: | +49 7541 6009-3009 |
| Room: | FAB 3 | 1.73 |