Bachelor of Arts in Corporate Management & Economics | CME
For company founders. Social entrepreneurs. Business consultants. Investment bankers. Coffee house founders. Automobile experts. Financial jugglers. Family business successors. Booksellers. Global corporate leaders. NPO specialists. Lobbyists. Consumer researchers. Creative marketers. Music publishers.
Description of CME study program
Our ambition is to produce all-rounders instead of just standard business graduates
More than ever before, managers and entrepreneurs are being confronted with demands that can no longer be met with the skillset provided by a classic business management qualification. This has exposed the limitations of conventional management education; an opinion also shared by the renowned Canadian management theorist Henry Mintzberg. These challenges require a communicational and organizational approach, as well as a more advanced knowledge of political science.
ZU has responded to these challenges with a new type (by German standards) of educational program for entrepreneurial all-rounders. During the course of the four-year "Corporate Management & Economics | CME" bachelor's degree program our graduates will learn how to combine Business Administration and Economics skills with Cultural Studies, Communication and Media Studies, as well as aspects of Politics and Administrative Sciences knowledge.

Course facts and information
Qualification: Bachelor of Arts (B.A.)
Standard period of study: 8 semesters (= 4 years)
ECTS points: 240
Course language: German and English
Language skills: Good knowledge of English is necessary
Course begins: Spring (January) and fall semester (September)
Faculty: Faculty of Corporate Management & Economics
Fees per semester: 4,980 euro

Interested? Please note the language requirements
Although quite a few courses at ZU are of­fered in Eng­lish, it is not possible to complete a bachelor´s degree in "Corporate Management & Economics | CME" entirely in Eng­lish. Lan­guage skills in Eng­lish are preferred, while German is an absolute necessity. ZU requires very good proficiency in German lan­guage on C1 level for all degree-seeking applicants.

Applicant Advisory & Admissions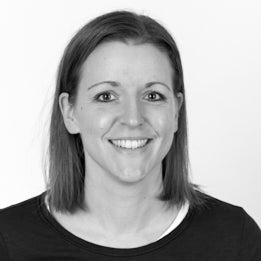 Team of Applicant Advisory & Admissions
Phone: +49 7541 6009-2000

You have questions about the study programs and the application process? Then please contact our applicant advisory service.

Team of Applicant Advisory & Admissions

Dierolf Nadine, Gröner Alissa, Wallace Birgit
Team Applicant Advisory & Admissions

| | |
| --- | --- |
| Phone: | +49 7541 6009-2000 |
| Room: | ZF Campus |
Executive and Academic Program Director
Executive Program Director Corporate Management & Economics | CME and General Management | GEMA

| | |
| --- | --- |
| Phone: | +49 7541 6009-1805 |
| Room: | FAB 3 | 0.69 |

Opitz, Christian
Prof Dr rer pol
| | |
| --- | --- |
| Phone: | +49 7541 6009-1251 |
| Fax: | +49 7541 6009-1299 |
| Room: | Semi 0.09 |
Publications
Program advisory board
The critical assessment of our study program by third parties is a key part of our quality assurance concept. Experts from the industry and from academia are involved as external appraisers on all aspects of improving and reconfiguring our study and exam regulations.

The program advisory board currently comprises:


Dr. Christa Hainz
Prof. Dr. Ansgar Belke
Dr. Christoph Kneip
Prof. Dr. Winfried Pohlmeier