Undergraduate Programs at ZU
You can't decide between economics, culture and politics? Neither can we.
We prefer good in-between solutions – don't you? The four undergraduate degree programs at Zeppelin University  (ZU) are designed for generalists who are also capable of specialization.
"Compared to other private and public universities, the student body is far more heterogeneous than I could have imagined, in spite of our shared values and beliefs, such as an extraordinary level of ambition and social awareness. I have made friends for life."
Nikolina Milunovic | BA PAIR, Start 2009

In other words, students who are equally interested in exciting issues at the crossroads between economics, communication, culture, politics, and administration – such as globalization, migration, climate change, digitization, ecology – but who also want to become experts in their chosen field.

Daily life at ZU is very different to what students typically experience at many large state universities.

Our small institution engenders personal, supportive relationships between students, academics, and administrative employees –with flat organizational structures and small study groups.

If you have already lost your way in the state university jungle, please don't hesitate to get in touch – we will get you back on track!


Our undergraduate programs
ZU was one of the first German universities to introduce four-year bachelor's degrees in all four undergraduate programs. This was the university's response to the abbreviated Abitur (school-leaving examination), new international standards and our belief in developing research-focused and character-forming courses of study.

Start of studies & selection process
| | |
| --- | --- |
| Fall Semester 2021 | Start September 4, 2021 |
| Spring Semester 2022 | Start Januar 2022 |
| Fall Semester 2022 | Start September 2022 |
As an applicant, you must be a good fit for our university – but our university must also be right for you. As a small, private higher education institution, Zeppelin University is able to carry out its own selection process. We call it "Pioneers Wanted!" It stems from our belief that an applicant's grades in general – and their GPA in particular – are not grounds enough for a decision on their acceptance to our university. Indeed, our goal is to invite highly motivated individuals to commence their studies with us.

Interested? Please note the language requirements
Although quite a few courses at ZU are offered in English, it is not possible to complete a undergraduate program entirely in English. Language skills in English are preferred, while German is an absolute necessity. ZU requires very good proficiency in German language on C1 level for all degree-seeking applicants.
Applicant Advisory & Admissions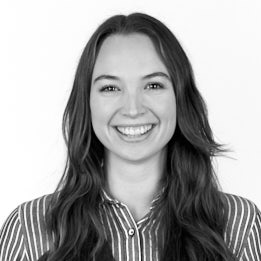 Team of Applicant Advisory & Admissions

Phone: +49 7541 6009-2000
Write an Email

Do you have any questions about the study programs and the application process? Then please contact our applicant advisory service.
The Zeppelin University approach
At ZU we believe that, to meet the future challenges of an increasingly globalized, knowledge-based society, a generation of responsible decision-makers and creative thinkers with an eye for – and an understanding of – inter-connectedness is needed.

Above all, we believe that our students should be given more time for their own research and project-based studies.

We are pleased to announce two new additions to our range of multiple award-winning, top-ranked study programs – firstly, the interdisciplinary and method-based "Zeppelin Year" in the first two semesters, combined with an original research project in small groups. Secondly, the "Humboldt Year" in the 6th and 7th semesters, which involves an individual research project in one department or research association at ZU or a partner university.

The four phases of study after the internship required for enrollment:

Complementary pages
Applicant Advisory and Admissions

Dierolf Nadine, Gröner Alissa, Wallace Birgit
Team Applicant Advisory & Admissions

| | |
| --- | --- |
| Phone: | +49 7541 6009-2000 |
| Room: | ZF Campus |